How do I best prepare for climbing Mount Kilimanjaro? What fitness level is required? How should I structure my workout, and what should I work on?
The seven summits are the highest mountains of each of the world's seven continents. Kilimanjaro is Africa's highest mountain, and counts as the mountain the easiest to climb of the seven summits.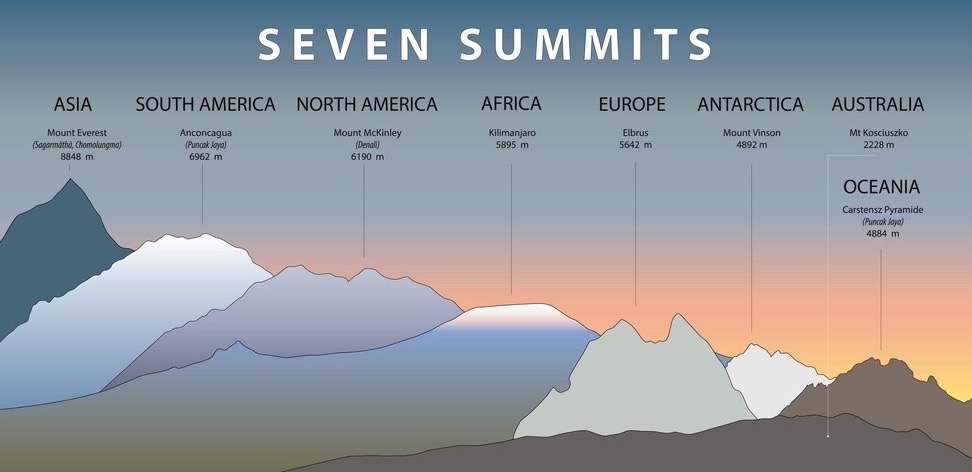 The reasons for that are evident:
The routes are comparatively easy to walk and the way leads slowly and steadily uphill
Depending on the route there are no or only few steep parts
Other than for example the summit of Mount Everest, the summit of Mount Kilimanjaro is situated well below death-zone
By now, Kilimanjaro has become a well-developed tourist destination
Still, around one in seven hikers does not make it to the summit. So, who can reach the summit of Mount Kilimanjaro?
Anyone! We are sure about that. But you should come prepared, and behave as required on the mountain.
Personal preparation for climbing Kilimanjaro can be divided it into three aspects:
1) Physical fitness
The months and weeks before your climb you should exercise frequently. Try to get physically active twice a week for at least half an hour. You best choose a mix of endurance sport and (light) weight training. For endurance sport you can go jogging, rowing, or use the cross-trainer or stepper. Push yourself to your personal limits from time to time. If possible, also go hiking for at least half a day a couple of times during the weeks prior to your trip to Mount Kilimanjaro. Ideally you choose routes which lead up- and downhill to best prepare your muscles. Thus, you get a good impression of what the hike from camp to camp feels like. Moreover, you can directly test your equipment (take your backpack, drinking bottle etc.), and wear in your hiking boots, if needed.
If you do weight training, in principle train your entire body. Especially the legs, (lower) back and abdomen are important body parts to include during your workout. Finally, physical preparation is relatively simple: just imagine you are walking 6-7 days in a row for at least four hours a day, usually (slightly) uphill. That you should be able to do if you want to climb Kilimanjaro. Hence, it is also recommendable to walk as much as possible in your everyday life. The way up to the summit of Kilimanjaro is a hiking tour, and has very little to do with alpine climbing.
2) Mental preparation
Try to put yourself in the situation: you are arriving at the entrance of the national park. Apart from you, there are several other groups of hikers and dozens of porters and locals on-site. You walk the first stage of your tour up to the camp, and spend the first night in the tent. The next morning you continue, it gets warm during the day, and cold at night. At one point, you notice that you are automatically breathing more deeply than before to get sufficient oxygen from the air. And so on.
In short: For most of you this trip will be full of new impressions. Try to get familiar with possibly new situations before your start. Read about respective topics, look at pictures and watch films. If you feel it is helpful for you, tell your family and friends about your expedition. Thus, you reinforce your engagement and your plan to make it to the summit of Mount Kilimanjaro. Moreover, you may receive valuable support. Finally, don't stress about having to make it to the summit. It will be a great experience in any case. And most of all: always think positive – before as well as during the trip. You will most likely make it. Hakuna Matata!
3) Rest
This point is as important as the two previous ones. Start your trip relaxed. Especially try to work no more than the usual 35-40 hours per week during the last few weeks prior to your adventure. Avoid short nights and a stressful everyday life. You may even go on holiday, and relax on the beach, right before your trip to Kilimanjaro. Moreover, you should only do light exercise during the last week before your trip. Resting before will help you on the mountain to better adjust to new circumstances, and the height.
If you want to know more about the necessary preparation for climbing Mount Kilimanjaro, click here. Here you find an overview of topics that will help you with your preparation for climbing Mount Kilimanjaro.