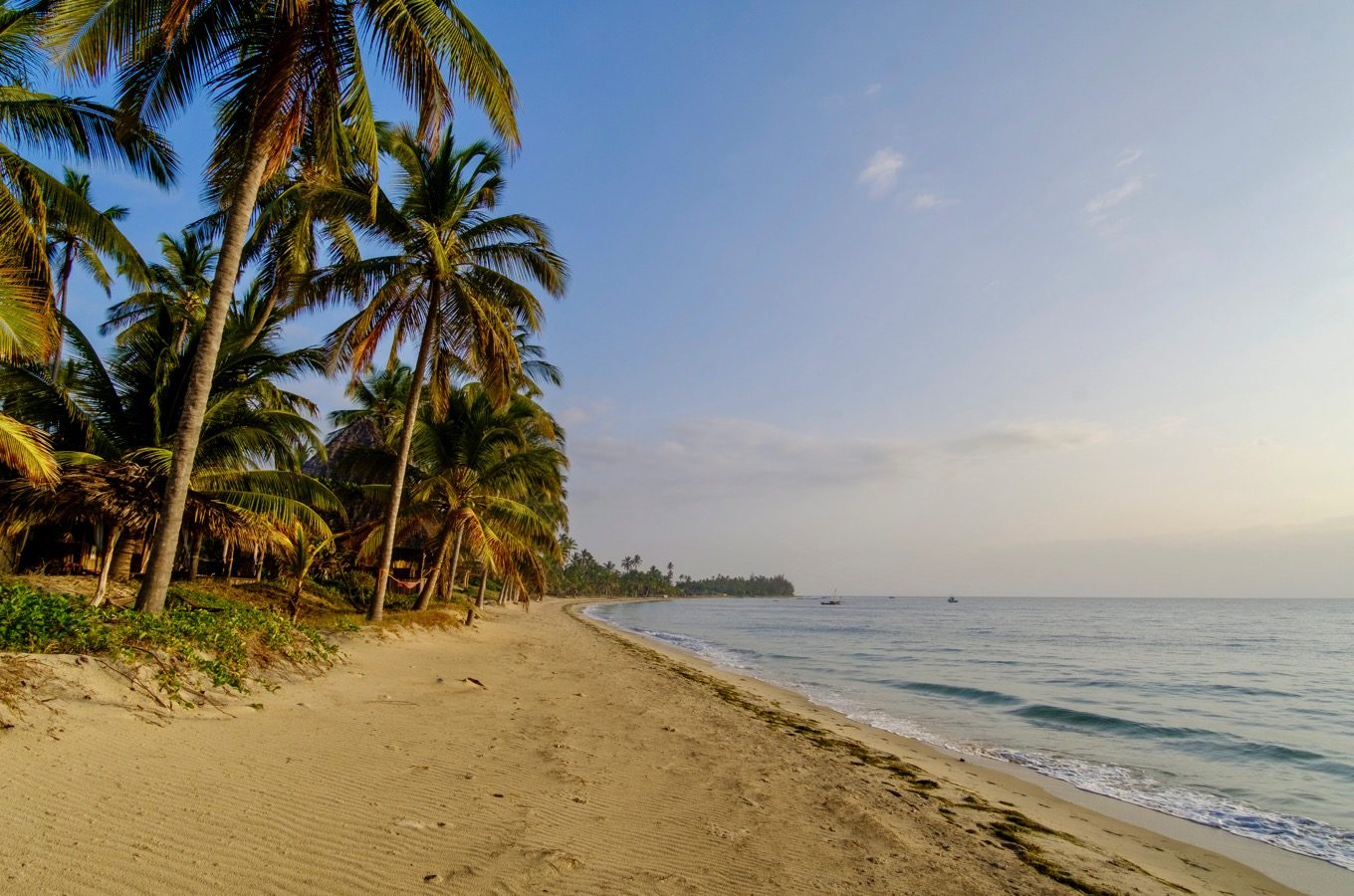 Relaxation at its best in one of the remotest places of the country
We take you on this very special tour to discover Tanzania's coast and its white sandy beaches. This hidden gem, The Tides Lodge, and its people will warmly welcome you and make sure you have an unforgettable stay of a special kind.
6 days at Ushongo Beach and Tanzania's east coast
On this trip you will discover one of Tanzania's most remote places, which is simply made for relaxing. You will also have the occasion to discover the surroundings, go snorkeling and transfer to Zanzibar. We highly recommend this tour to anyone wishing to recover from impressive trekking or safaris.
For an individual offer simply send us your request.
Pure relaxation at Tanzania's east coast
You are about to discover one of Tanzania's last hidden gems, located right by the white sandy beach. The Tides Lodge team will make you feel like at home and make sure you have an excellent stay. This tour is perfect if you want to relax and optionally discover the region and Zanzibar.
You spend all five nights at Ushongo Beach south of Pangani in The Tides Lodge.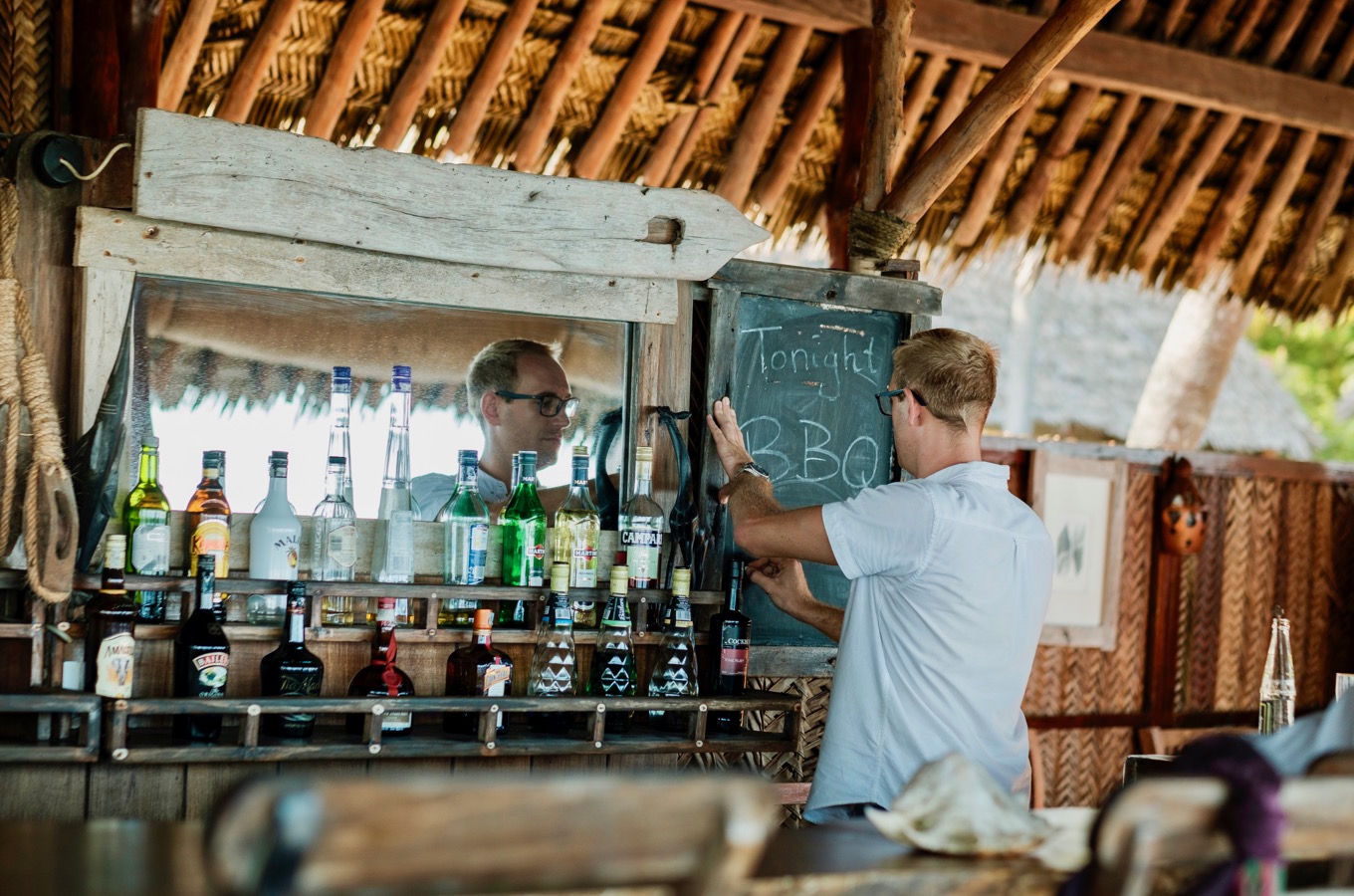 Our travel proposal
 Day 1

Welcome to Tanzania! Upon arrival at Kilimanjaro International Airport (JRO), you will be welcomed by your driver. Together you transfer to Arusha from where you will continue by plane (around 2 hours flight) or by Jeep to Pangani (around 8 hours drive). Alternatively, you can directly arrive in Tanga or Pangani. In any case, one of our partners will already be awaiting you upon arrival.
Together you continue to The Tides Lodge, located right by Ushongo Beach. After you have checked in, the rest of the day is at your free disposal and can be used for exploring the place or relaxing. In any case, make sure to be back for dinner, because you do not want to miss Sophia's excellent cooking skills!
Day 2

Good morning, it is 10:00am and after your big breakfast you will discover the nearby-located fishing villages by foot. Samir will be your companion and guide you along the coast. The afternoon is at your free disposal and we recommend relaxing by the white sandy beach.
Day 3

You can take it easy and start your day any time you like (again, we recommend not missing out on your breakfast prepared by Sophia!). Get ready for some adventure in the afternoon, however!
Around 2pm you leave The Tides Lodge to transfer by boat to Maziwe Island. The ride takes about 45 minutes and brings you to an idyllic sandbank which is surrounded by coral reefs. You do not have to worry about bringing your own snorkeling equipment. The Tides Lodge team will take care of you so that you can fully focus on discovering the underwater world!
After having spent a relaxing afternoon on the island and having enjoyed a nice picnic, you return to The Tides Lodge in the early evening for dinner and overnight.
Day 4

Today is entirely at your free disposal and we recommend enjoying the moments which make you feel like Robinson Crusoe thanks to this hidden gem. Breakfast and dinner are included in your stay for your comfort.
Day 5

After an early breakfast, you cross the Indian Ocean! You can do so either by boat or by propeller-driven airplane. Today's destination: Nungwi, located in the north of Zanzibar.
After arrival in the late morning you will have plenty of time to enjoy the white sandy beaches and bright blue water of the Indian Ocean. Nungwi is nice to visit and you will have the occasion to discover the village known for making dhows (traditional sailing boats used to sail the Indian Ocean) and the aquarium. After having spent the day on Zanzibar's northern coast you return to The Tides Lodge for dinner and overnight. You can optionally add another day in Nungwi and return to Ushongo Beach the following day.
Day 6

After a good night's sleep and after finishing breakfast, you will check out of The Tides Lodge. If you have further activities planned, you can continue your individual travel program accordingly. Alternatively, your driver will drive you to the airport at the appropriate time and you will travel home.
You can optionally add days to relax on the white sandy beaches of Pangani. If you would like to skip any activity or only relax on the beach, please let us know. In case you would like to add other activities such as a safari in the nearby located national parks and visit the Usambara Mountains, or to combine your stay in Pangani with one of our Zanzibar tours, please do not hesitate to contact us.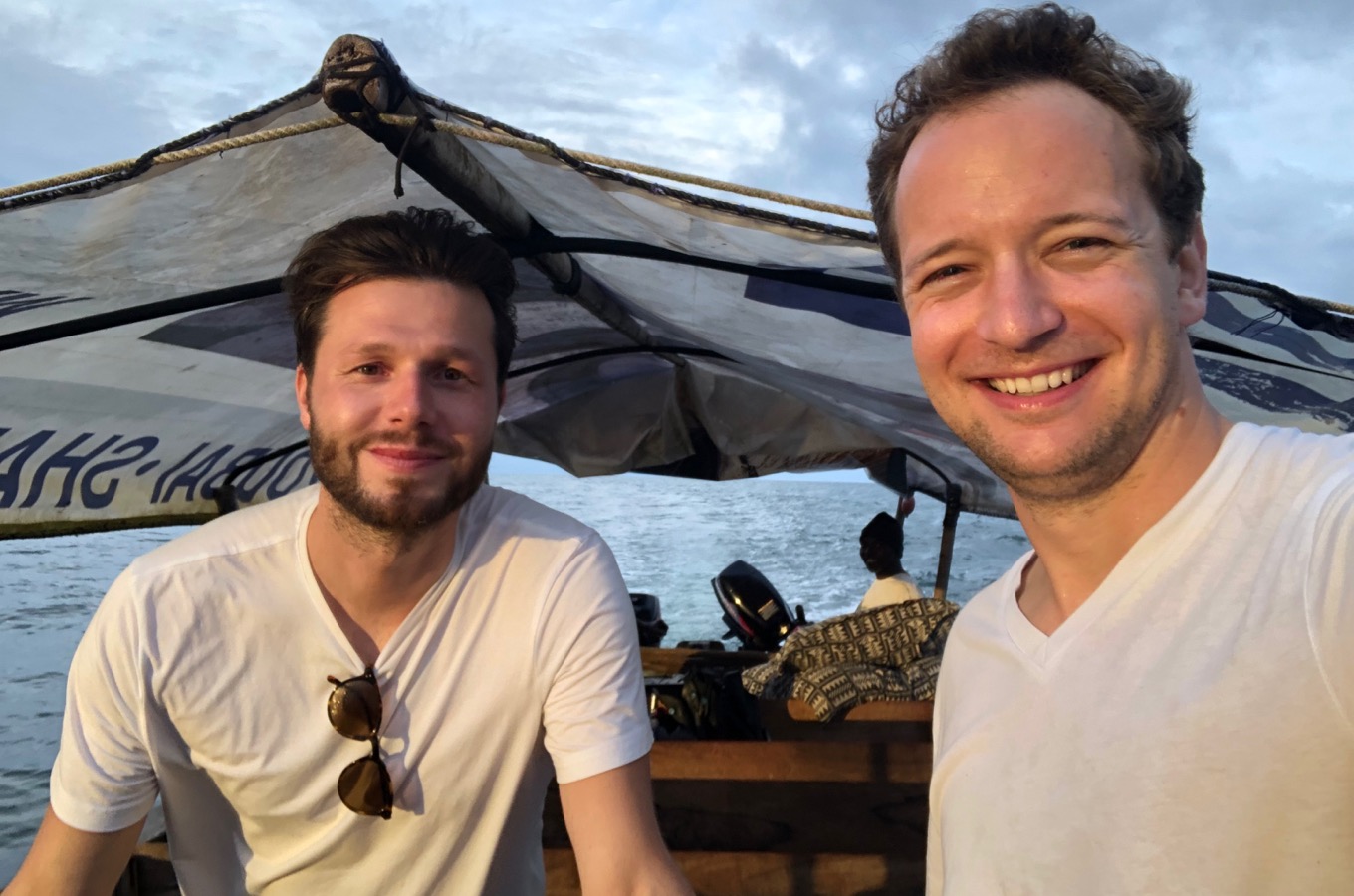 Our promise
Each of our trips is individually planned based on our experience and your wishes. Authentic and sustainable travel is especially important to us.
We therefore do not sell anything that we have not experienced ourselves and found to be good. We convince ourselves firsthand in order to make an unforgettable adventure in the heart of Africa possible for you.
Here you can see what our journey to the beaches of Zanzibar looked like.
The following services are included in the price:
Organization of the trip by Jambo Kilimanjaro
6 days / 5 nights at The Tides Lodge (full board)
Excursions and tours as described in the travel proposal
All domestic transfers as described in the travel proposal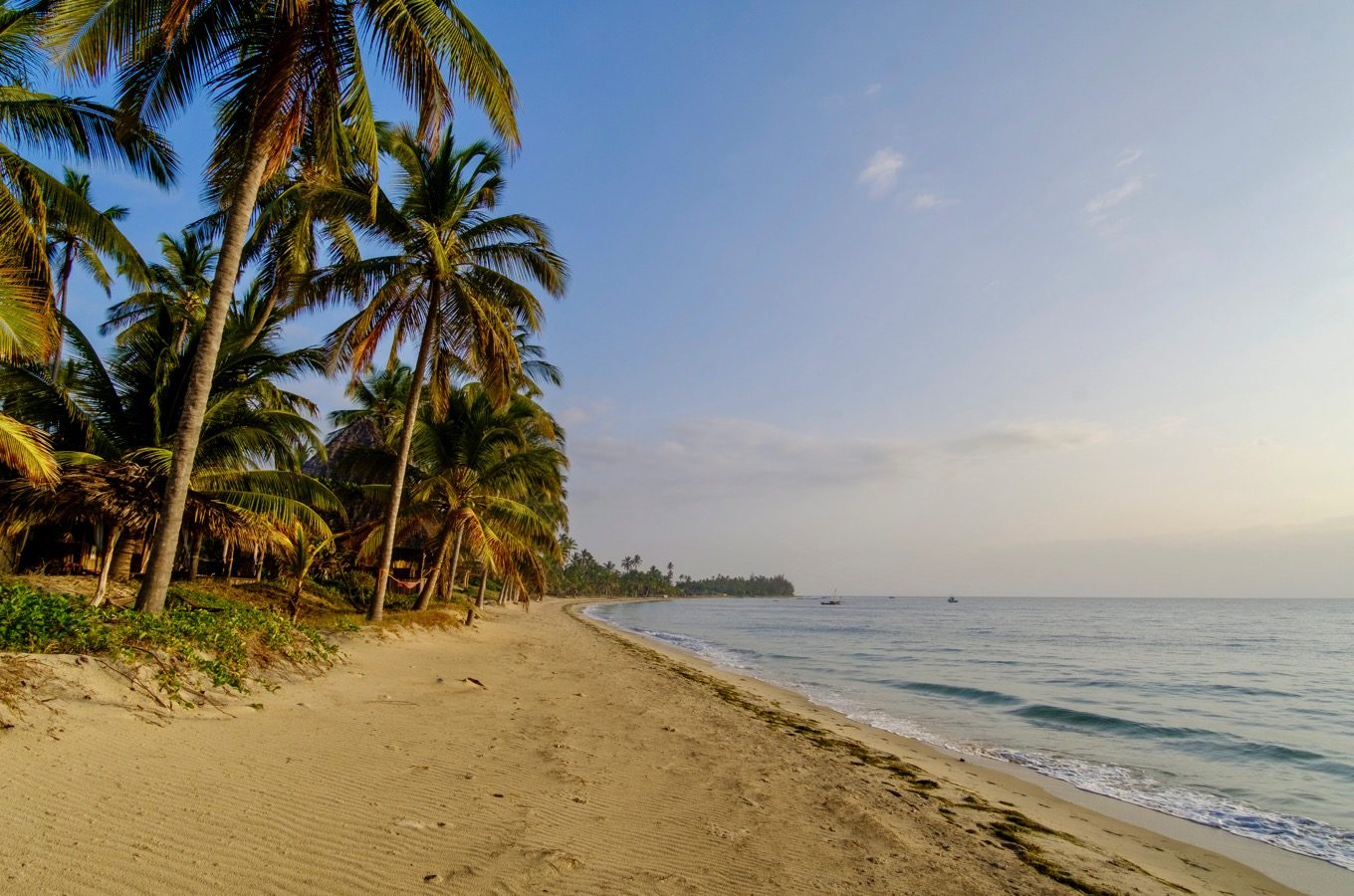 Send us your request
We plan each trip individually, according to your wishes. Send us your request for this 6-day trip to Pangani online free of charge and without obligation. We will contact you with a personal offer.
Tested for sustainable engagement!
We are committed to more responsibility and sustainability in tourism. Therefore, we were awarded the TourCert Check and are part of the TourCert community!
True to the motto "Travel for tomorrow" we develop our company from a sustainability perspective and can therefore associate ourselves with the TourCert Check.
In addition, all our trips are carried out under the guidelines of the Kilimanjaro Porters Assistance Project (KPAP) with regard to payment and equipment of porters and mountain teams.