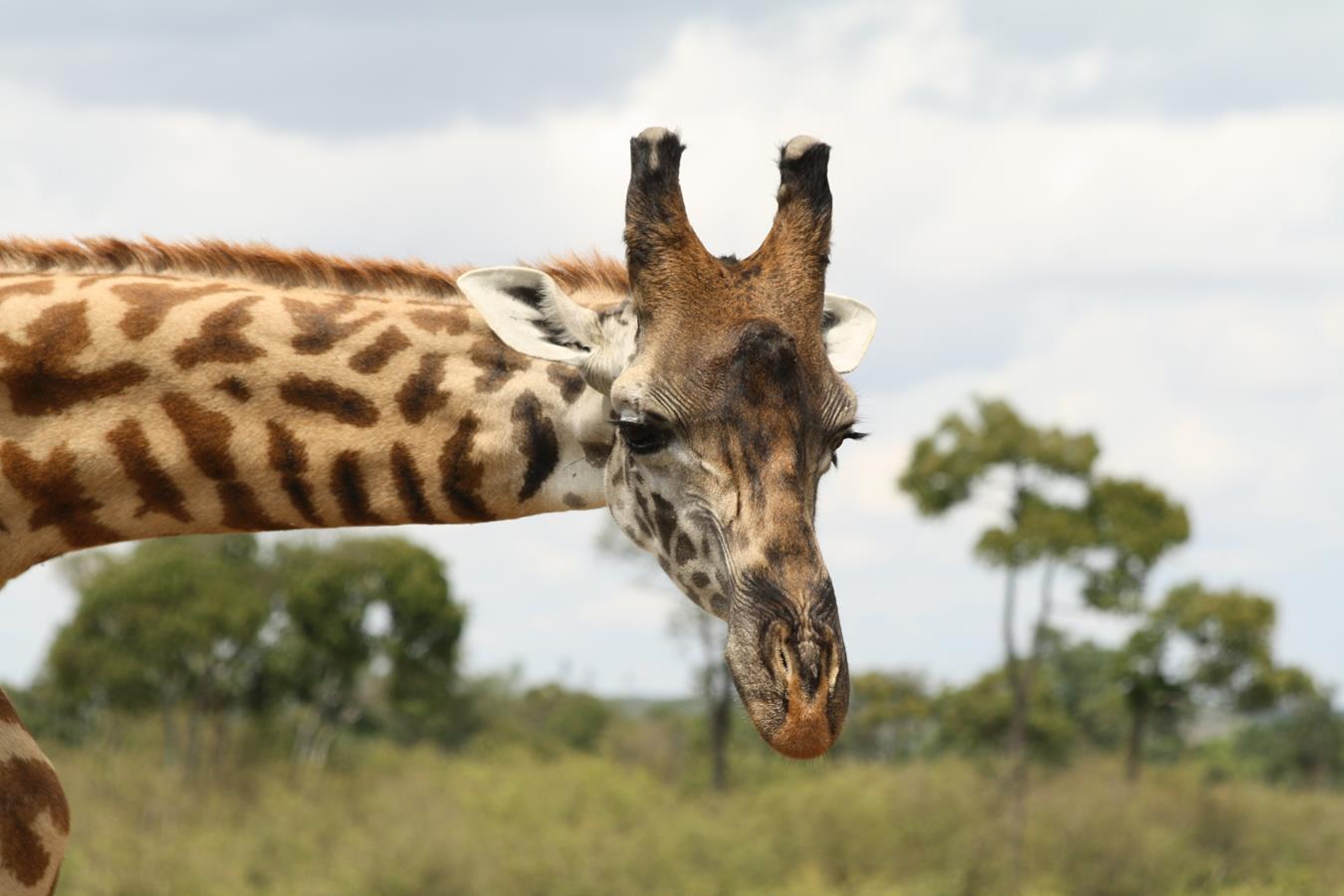 SAFARI NJEMA
Adventure in East Africa at exquisite places with unique charm and special experiences…
16 days Safari njema*happy trip
An unforgettable adventure with unique animal observations and fantastic sunrises and sunsets in the African bush savannah awaits you. We have chosen the accommodations at the best places for exciting encounters with the animal world, you will be very close to the "wildlife".
For an individual offer just send us your request
Game drives in 6 national parks
Our 2nd safari ever in our life we have made right across East Africa. We saw the "Big Five", which was mainly due to the fact that we were able to enjoy many game drives in 6 national parks! Thereby it is not so important to be able to "so to speak" make a hook behind each animal, but simply to be able to observe the nature and the wild animals in their natural environment. And every safari is different, behind every bend or tree the next surprise can already appear. We would like to make this adventure, which we had the pleasure of experiencing in 2014, possible for every interested nature lover and so we have tried to find nice little accommodations away from the masses of tourists, which are just as close and preferably in the middle of the "bush".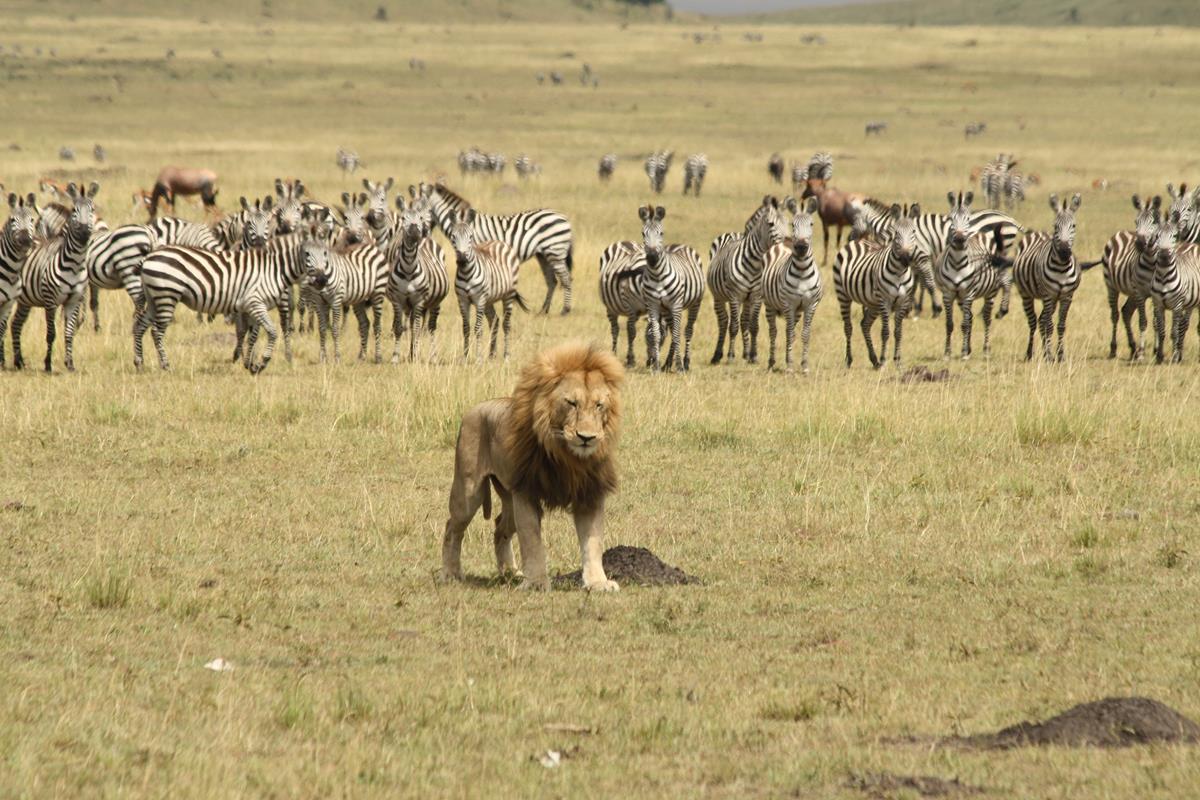 Our proposal
Day 1: Nairobi
Arrival in Nairobi and transfer to Emara Hotel Ole Sereni, from where you will have a great view over Nairobi National Park. If you arrive early enough (optional program) we recommend a visit to the Kazuri Bead Factory, also a visit to the Elephant Orphanage or Giraffe Centre as well as the Karen Blixen Museum can be easily integrated. Depending on arrival, dinner and briefing.
Day 2: Nairobi – Arusha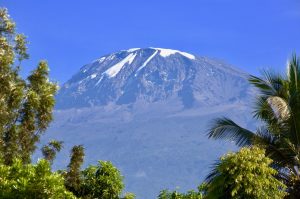 After the first night in Africa and a rich breakfast you will drive towards Arusha/Tanzania. With clear visibility and a little luck you can even see the snow-covered peaks of Kilimanjaro on this trip! After the border crossing you will continue your journey with our Tanzanian guide to Karama Lodge. You will reach Karama Lodge around noon. Here you can relax after an excellent lunch or optionally take a free short hike behind the lodge into the Suye Hill Forest with a guide (who will be happy to give you a small tip). Here you can observe small animals such as dik dik, squirrels, monkeys etc.
If a more extensive afternoon program is desired, we can optionally organize this in addition (visit of a coffee plantation, hiking in Lake Duluti or the visit of one of our initiated projects, e.g. Mbuzi Chizi East Africa – our goat cheese dairy in Arusha – in development).
Day 3: Arusha – Ngorongoro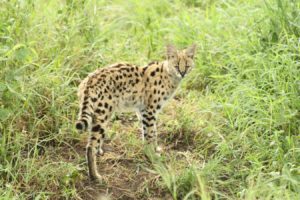 After breakfast you will finally set off for the Ngorongoro Crater. This is the largest inactive volcanic crater in the world with an intact ecosystem. The Ngorongoro Crater was formed by the collapse of a former volcanic mountain. The crater has a massive floor of about 264 square kilometers (about 3 times the size of Paris) with a depth of over 600 meters. You will see African elephants, buffalos, black rhinos, hippos, hyenas, cheetahs and lions, leopard.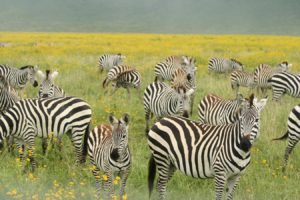 Also giraffe, African wild dog, crocodile, zebra, impala, Thomson gazelle, waterbuck, eland, wildebeest, cheetah, wild dogs, serval, jackal, spotted hyena and many species of birds of prey and flamingos in Lake Magadi. In the mountain forests you can see many species of birds and small antelopes as well as dozens of other animal species. At the edge of the crater is the memorial stone of Michael and Prof. Bernhard Grzimek, which invites you to pause. Here and during the following exploration tour until sunset on and around the crater rim, you will enjoy incomparable views into the gigantic Ngorongoro Crater. Afterwards an exciting night in the camp awaits you.
Day 4: Ngorongoro Krater
How was the night? Animals at the tent? We hope so for you, because this is a unique, profound experience! Today is the day: at sunrise you drive to the huge crater floor, which is about 304 km² in size. Something very special is today's full day game drive with a great picnic, maybe even at a "hippo" pool" or the proximity of a herd of zebra or wildebeest. Let us surprise you…because of the intact ecosystem, there are always waterholes, so that the animals in the crater spend their whole life here. Therefore, you may well see the rare Tanzanian black rhino or the shy leopard. Look forward to another night in camp!
Day 5: Ngorongoro Krater – Serengeti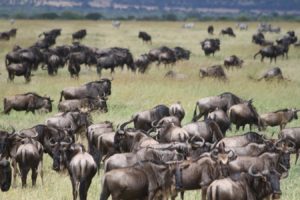 The Serengeti awaits! Those who have seen the film "The Serengeti must not die" will be relieved to know that the Serengeti continues to offer endless savannahs and large herds of animals. The animals have enough space to make their migrations without obstacles as they have done for more than 2500 years. On another full day game drive through the Ngorongoro Conservation Area you will drive on to the Serengeti National Park, probably the most famous conservation area in Africa. Lunch is planned at Serengeti Gate, and on the way to the lodge you will surely see the first wild animals of the Serengeti.
Day 6: Serengeti Nationalpark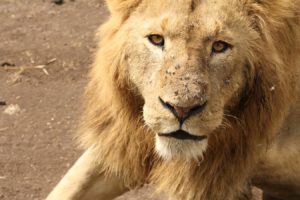 Look forward to another full day game drive with picnic lunch through the Serengeti, "the endless land" as it is called by the Masai. You will certainly see smaller or larger prides of lions, which depending on the food supply, either thrive or just about make ends meet. Or young male lions roaming the savannah with other bachelors in a group. Depending on the season, you can enjoy a special kind of spectacle, namely when huge herds of wildebeest and zebra get ready for the Great Migration (January/February birthing season, southern Serengeti) and July/August (river crossings on the Mara River).
Day 7: Serengeti Nationalpark – Maasai Mara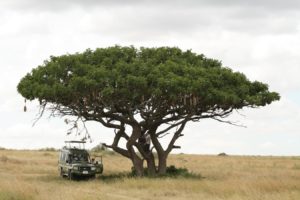 Now it is time to say goodbye to the Serengeti. Your way leads you to the Tanzanian-Kenyan border. If everything goes smoothly, you will be able to have your lunch in Kenya. Afterwards you will continue through untouched landscapes to the famous Maasai Mara, which borders directly on the Serengeti. The Maasai Mara is one of the most animal-rich nature reserves in Africa and in no other national park in the world is the density of predators as high as here. On the way to your next camp you might see the lightning-fast cheetahs or one of the shy leopards.
Day 8 & 9: Maasai Mara
The next two days you will enjoy exciting game drives and surely experience one or the other fascinating situation with wild animals and their interaction. In the months from June to October you can experience "The Great Migration" as already mentioned above. Over one million wildebeest, over 200,000 zebras and gazelles as well as antelopes migrate from the Serengeti to the Maasai Mara.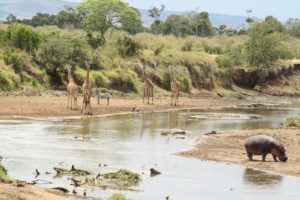 There you will cross the Mara River, which is truly an extraordinary spectacle. At Malaika Camp you can watch crocodiles and hippos already in the morning during breakfast or lunch, as this camp is located directly at the Mara River. You can also discuss with your guide which game drives are more adventurous, for example an early morning game drive to see big cats hunting or a full day game drive to drive to the more remote parts of the Maasai Mara and enjoy a picnic.
Day 10: Maasai Mara – Lake Nakuru National Park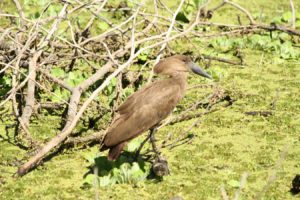 After numerous game drives we continue to Lake Nakuru National Park, which is mainly known for its large lake and flamingo colonies, which are not always found at Lake Nakuru. During the year the flamingos migrate to different lakes, but when they are there you will see pink swaths of large flocks. The rare Rothschild giraffes are also found here, as well as a high population of white and black rhinos. You will spend the night at the edge of Menengai Crater at Mali Saba Camp from where you will experience a wonderful sunset.
Day 11: Lake Nakuru – Sweetwater / Ol Pejeta Conservancy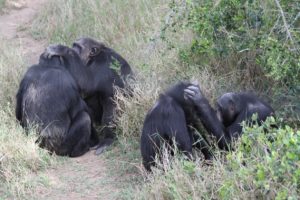 You stay a little longer in Lake Nakuru National Park and set off on an early morning game drive. Then you continue to the largest rhino sanctuary. The Ol Pejeta Conservancy is located north of Aberdare National Park near Mount Kenya. The area covers an area of about 350 km². Part of today's reserve is Sweetwaters, formerly owned by Lord Delamere, who was one of the largest farmers in colonial times. In 1993, in cooperation with the KWS (Kenya Wildlife Service) and the Jane Goodall Institute, an additional fenced sanctuary (45 ha) for chimpanzees was created.
Your accommodation, the Sweetwater Tented Camp, is located at a waterhole overlooking Mount Kenya. From your tent and restaurant you can watch many wild animals coming here to drink. Here I saw my first Marabou up close, a great experience, even if these birds are not among the most beautiful.
Day 12: Sweetwater / Ol Pejeta Conservancy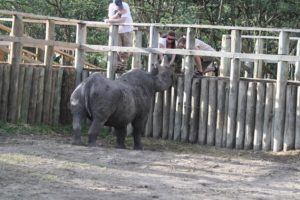 Today you will experience two unique special highlights: The chimpanzee sanctuary in the game reserve is the only one of its kind in Kenya. You can observe the chimpanzees, which were settled here for their protection from poachers within the Jane Goodall Project from Burundi and the Congo. We will also visit the rhino sanctuary where you will have the unique opportunity to get close to one of these impressive creatures. Baraka, a blind rhino, lives here protected and is so tame that you can feed it. It also enjoys being stroked very much.
Day 13: Sweetwater – Samburu National Reserve
You are on your way to Samburu National Reserve, one of the smaller nature reserves in northern Kenya. Here you can see the typical reticulated giraffe and Grevy's zebra, which have round, large ears and also look a little different in their pattern. You will also see giraffe gazelles, which you can recognize by their long necks and which like to stand on their hind legs to get even tastier leaves on the bushes above. Surely you will also experience an interesting afternoon game drive here!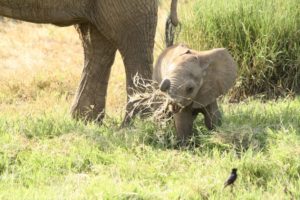 The Elephant Bedroom Camp (each tent has a small pool) in the Eastern Samburu Game Reserve will offer you a beautiful view of the Uaso Nyiro River, which runs through Samburu all year round and attracts many animals. Elephants often stop by the camp because they love the nuts of the doum palms that grow on the camp grounds.
Day 14: Samburu National Reserve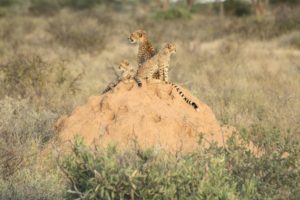 Today it is important to enjoy the time in the "bush" and to track down as many animals as possible, because after consultation with your guide, several game drives or a full day game drive with a wonderful picnic under the open sky are planned today.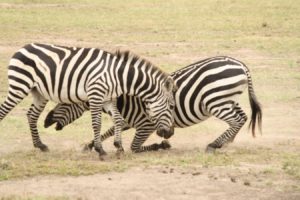 In Samburu, in addition to the classic game drives in an open vehicle, game walks are also allowed, which is highly recommended. Especially smaller animals such as the leop ard turtle or a dung beetle rolling its "ball" in front of it can be observed more closely.
Day 15: Samburu National Reserve – Nairobi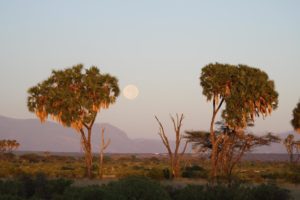 After a last night in the wilderness and an early morning game drive, you will now head back to the big city of Nairobi, where you will review the hopefully wonderful "Safari njema" and have a last dinner. Maybe you have taken notes during the Safari njema and go through all the animals you have seen again. However, certain situations and encounters will stay in your memory forever…
Day 16: Nairobi
Depending on your departure we can organize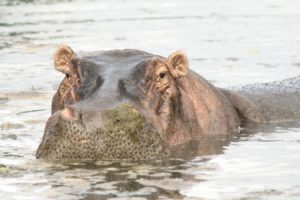 optional excursions or you can just relax by the pool or have a massage!
KWAHERI!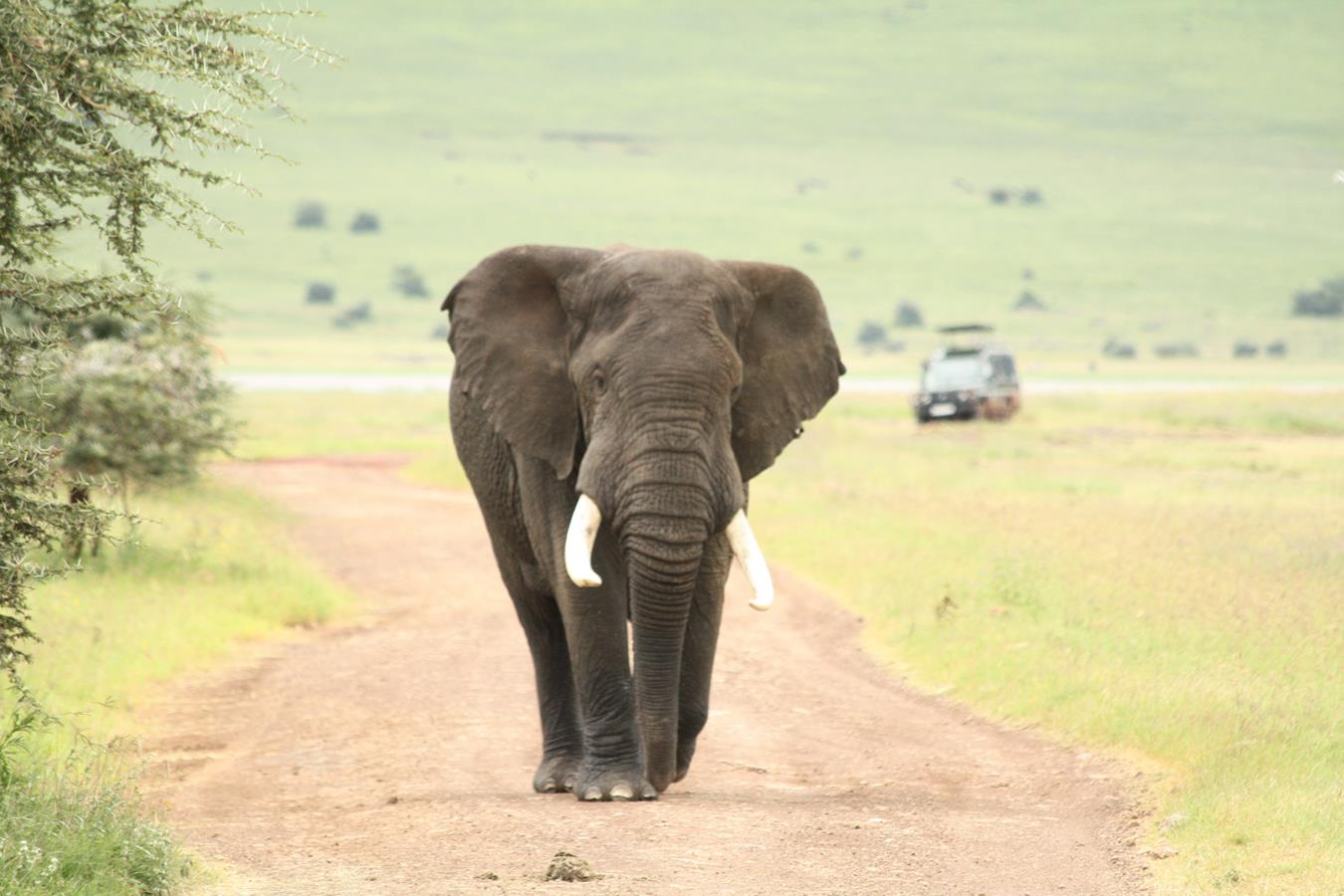 Curious?
Each of our trips is individually planned for you based on our experience and your wishes. Authentic and sustainable travel is especially important to us.
We therefore do not sell anything that we have not experienced and found to be good. We convince ourselves first hand to make an unforgettable adventure in the heart of Africa possible for you.
Here you can see how our safari through East Africa looked like.
Services and prices on demand!
Send us your request
We plan each trip individually, according to your wishes. Send us your request for this 16-day safari through East Africa online free of charge and without obligation. We will contact you with a personal offer.
Tested for sustainable engagement!
We are committed to more responsibility and sustainability in tourism. Therefore, we were awarded the TourCert Check and are part of the TourCert community!
True to the motto "Travel for tomorrow" we develop our company from a sustainability perspective and can therefore associate ourselves with the TourCert Check.
In addition, all our trips are carried out under the guidelines of the Kilimanjaro Porters Assistance Project (KPAP) with regard to payment and equipment of porters and mountain teams.