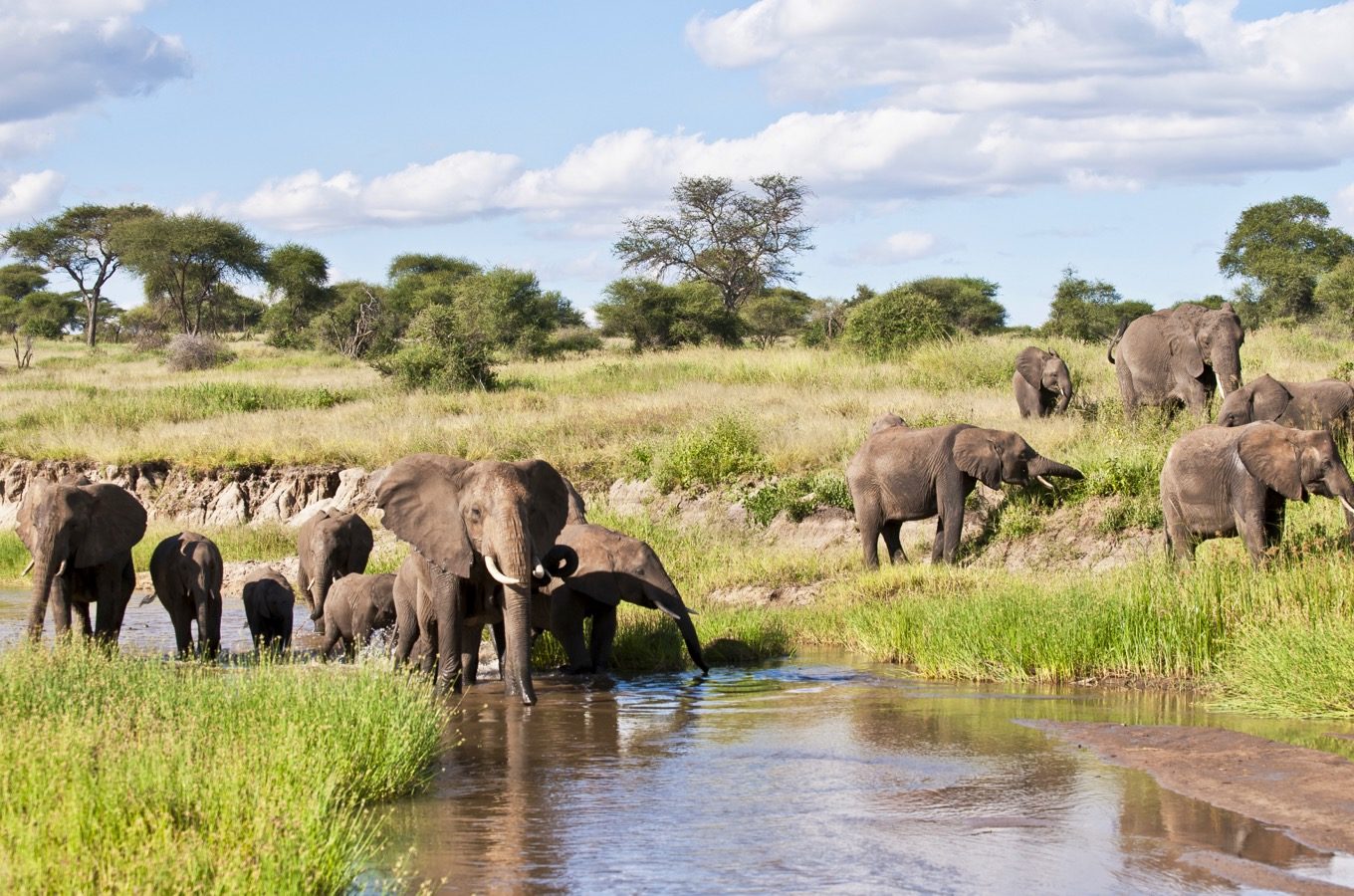 Safari through the national parks Tarangire & Ngorongoro
You can experience the fascination of a safari in hardly any other country as intensively as in Tanzania. The world-famous Tarangire and Ngorongoro National Parks are home to breathtaking flora and fauna.
2 days safari in Tanzania
On this safari you will spend 4 days in Tanzania, 2 of them on safari in the national parks Tarangire and Ngorongoro. Our experienced guides will show you the highlights of the four national parks and make your trip an unforgettable experience.
With us you can book this safari from 1.090 USD per person. For an individual offer simply send us your request.
Fascinating Flora and Fauna
This safari combines two diverse, very different national parks with an enormous variety of wildlife including elephants, zebras, baboons, buffalos, antelopes and lions. Watch one of the largest elephant populations in Africa in Tarangire National Park and explore one of the most fertile inactive volcanic craters in the world in Ngorongoro National Park.
You spend the nights on the day of arrival and departure at Chanya Lodge, near the city of Moshi. You can choose whether you want to stay in tents or in a lodge during the safari.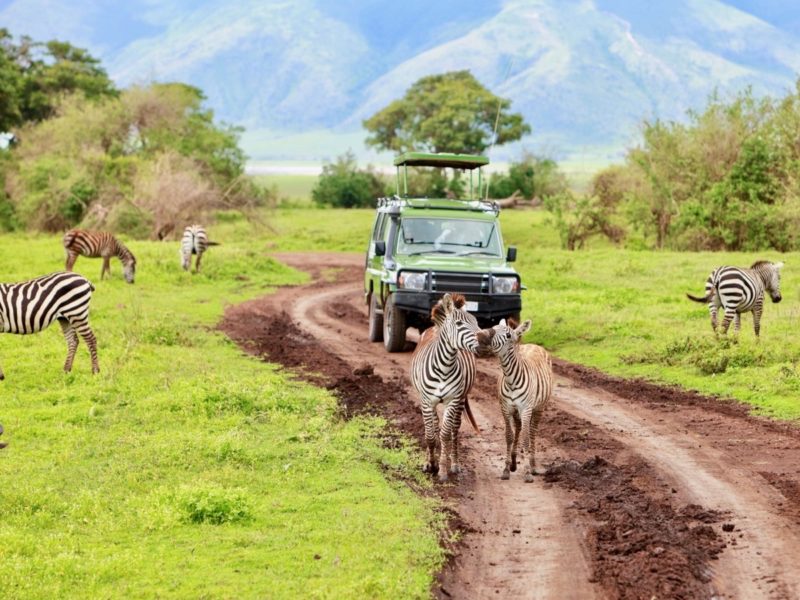 Our travel proposal
Day 1: Kilimanjaro Airport – Moshi

Welcome to Tanzania! Upon arrival at Kilimanjaro International Airport, you will be welcomed by your driver. Together you drive in the direction of Moshi (about 60 minutes drive). You are already expected at Chanya Lodge, which is located in a quiet area close to the centre of the small town.
After you have checked in, the rest of the day is at your free disposal and can be used for exploring the place or relaxing at the pool. Dinner will take place at the lodge but can also be arranged outside of the lodge (own organization necessary).
Day 2: Moshi – Tarangire 

The first day of your safari starts at about 8 am. Our guide will pick you up at Chanya Lodge. Together you will start the 190 km long drive to Tarangire National Park, which takes about 3.5 hours. After arrival and a small lunch break you will start your first game drive through the Tarangire National Park together with our guide.
Tarangire National Park is one of the most famous national parks in Tanzania and is especially known for its diverse flora and fauna. On the almost 3,000 square kilometers you will find different vegetation zones.

In addition, Tarangire National Park is home to the largest population of wild animals after the Serengeti. A highlight are the many elephant herds. Therefore, chances are very high to observe these graceful animals in the wild. The national park is named after the Tarangire River, which runs through the park and is used as a water source by a variety of animals such as giraffes, elephants, antelopes and lions.
In the evening you will go to your chosen accommodation (Mto wa Mbu Camp or Karatu Simba Lodge), where a delicious dinner awaits you and strengthens you for the following day!
Day 3: Ngorongoro Krater – Moshi

Your day begins early with a big breakfast. Together with our guide you will then make your way to the rim of Ngorongoro crater and drive down into the crater shortly after your arrival.
Ngorongoro is the largest inactive volcanic crater in the world with an intact ecosystem. The Ngorongoro Crater was created by the collapse of a former volcanic mountain. The crater has a massive bottom of about 264 square kilometers (about 3 times the size of Paris) with a depth of over 600 meters.

During the half-day ride in the crater floor you will see again the breathtaking variety of Africa's wilderness. African elephants, buffalos, black rhinos, hippos, hyenas, cheetahs, lions and dozens of other species await you.
In the early afternoon you return to Moshi. After a 4.5-hour drive you will reach Chanya Lodge, where you will spend your last night after a relaxed dinner.
Day 4: Moshi – Kilimanjaro Airport

After a good night's sleep and finishing breakfast, you will check out of the lodge. If you have further activities planned, you can continue your individual travel program accordingly. Alternatively, your driver will drive you to Kilimanjaro International Airport at the appropriate time and you will travel home. Whether during the return or onward journey: Take a few quiet minutes to review your experiences!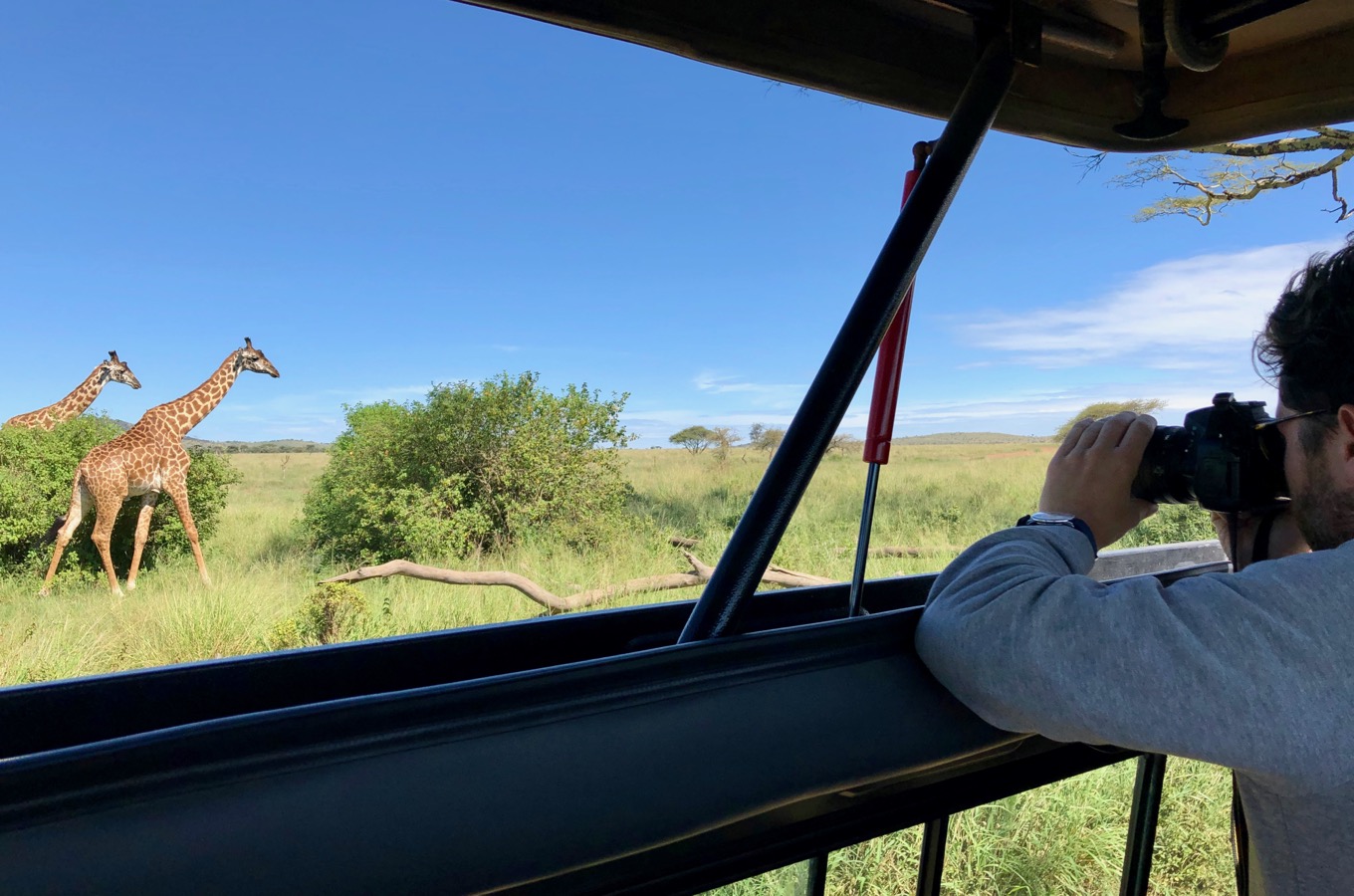 Our promise
Each of our trips is individually planned based on our experience and your wishes. Authentic and sustainable travel is especially important to us.
We therefore do not sell anything that we have not experienced ourselves and found to be good. We convince ourselves firsthand in order to make an unforgettable adventure in the heart of Africa possible for you.
Here you can see what our safari through the national parks of Tanzania looked like.
The following services are included in the price:
Organization of the trip by Jambo Kilimanjaro
4 days in Tanzania, 2 days safari through the national parks Tarangire and Ngorongoro
2 overnight stays (half board) at Chanya Lodge on the day of arrival and departure
1 night (full board) during the safari in tents or lodge as per itinerary
Transfer from and to the airport
Transfers during the safari
All national park and conservation fees
Professional tour guide during the safari (English speaking, German and French on request)
For overnight stays in tents: Camping fees, four season tent, sleeping mattress, complete kitchen equipment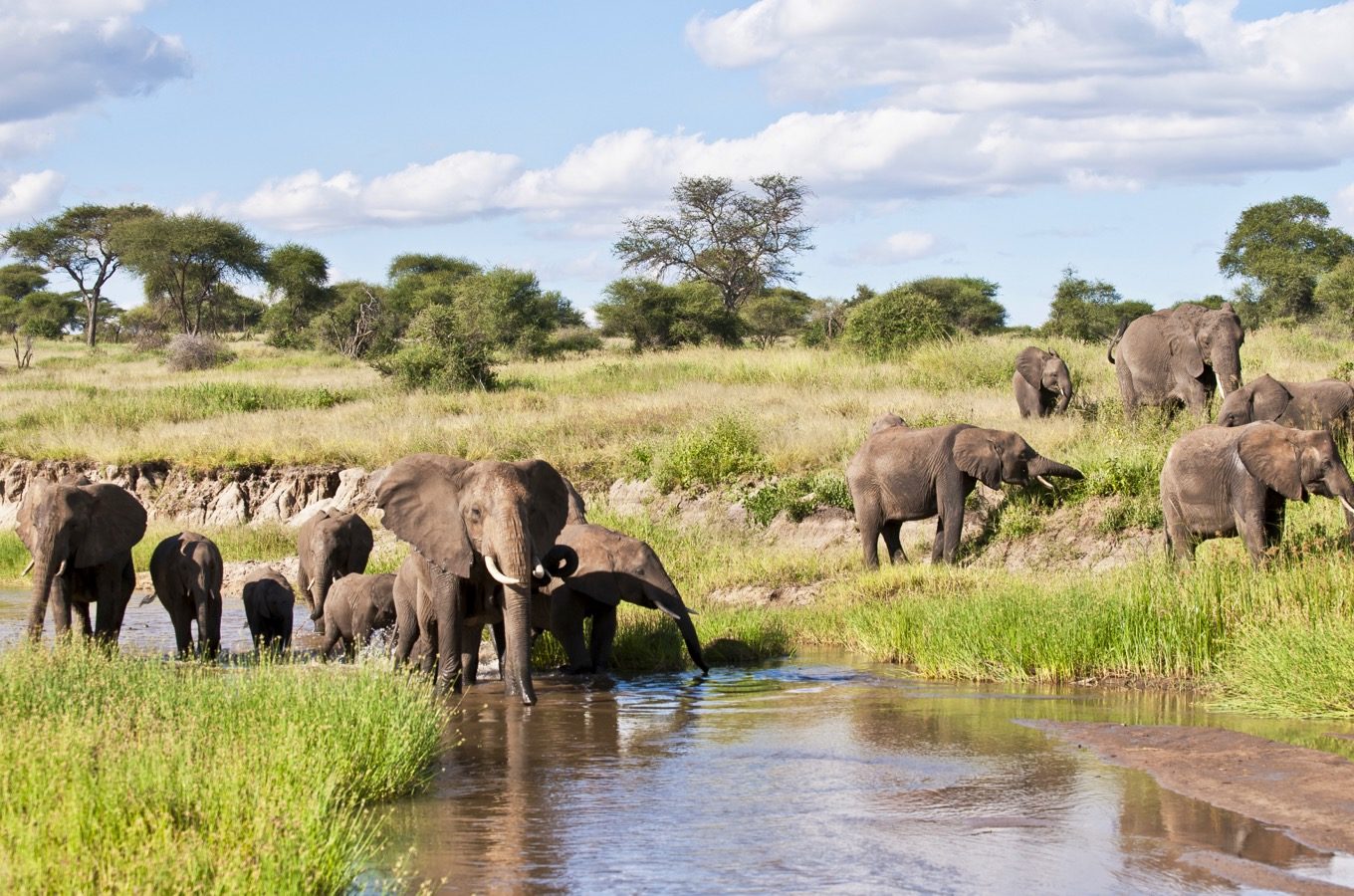 Send us your request
We plan each trip individually, according to your wishes. Send us your request for this 2-day safari through the national parks Tarangire & Ngorongoro online free of charge and without obligation. We will contact you with a personal offer.
Tested for sustainable engagement!
We are committed to more responsibility and sustainability in tourism.
In addition, all our trips are carried out under the guidelines of the Kilimanjaro Porters Assistance Project (KPAP) with regard to payment and equipment of porters and mountain teams.