6 days Camping Safari
An unforgettable adventure with unique animal observations and fantastic sunrises and sunsets in the African bush savannah awaits you. We have chosen the accommodations at the best places for exciting encounters with the animal world, you will be very close to the "wildlife".
With us you can book this Camping Safari as an individual trip (please request a quote) or as a group tour directly at a favourable group rate.
Game drives in 4 national parks
Tanzania's safari destinations offer a variety of wildlife and incomparable national parks. Highlights include the Serengeti National Park and the Ngorongoro Crater. The Great Migration, the annual migration of thousands of wild animals, is also thrilling. Discovering the "Big Five", i.e. elephant, lion, buffalo, leopard and rhino, in the wild is almost guaranteed here. The smaller parks such as Lake Manyara and Tarangire also have their charms and are a wonderful addition on the way to the Serengeti.
This camping safari offers an extra adventure in the bush close to the wildlife without fences.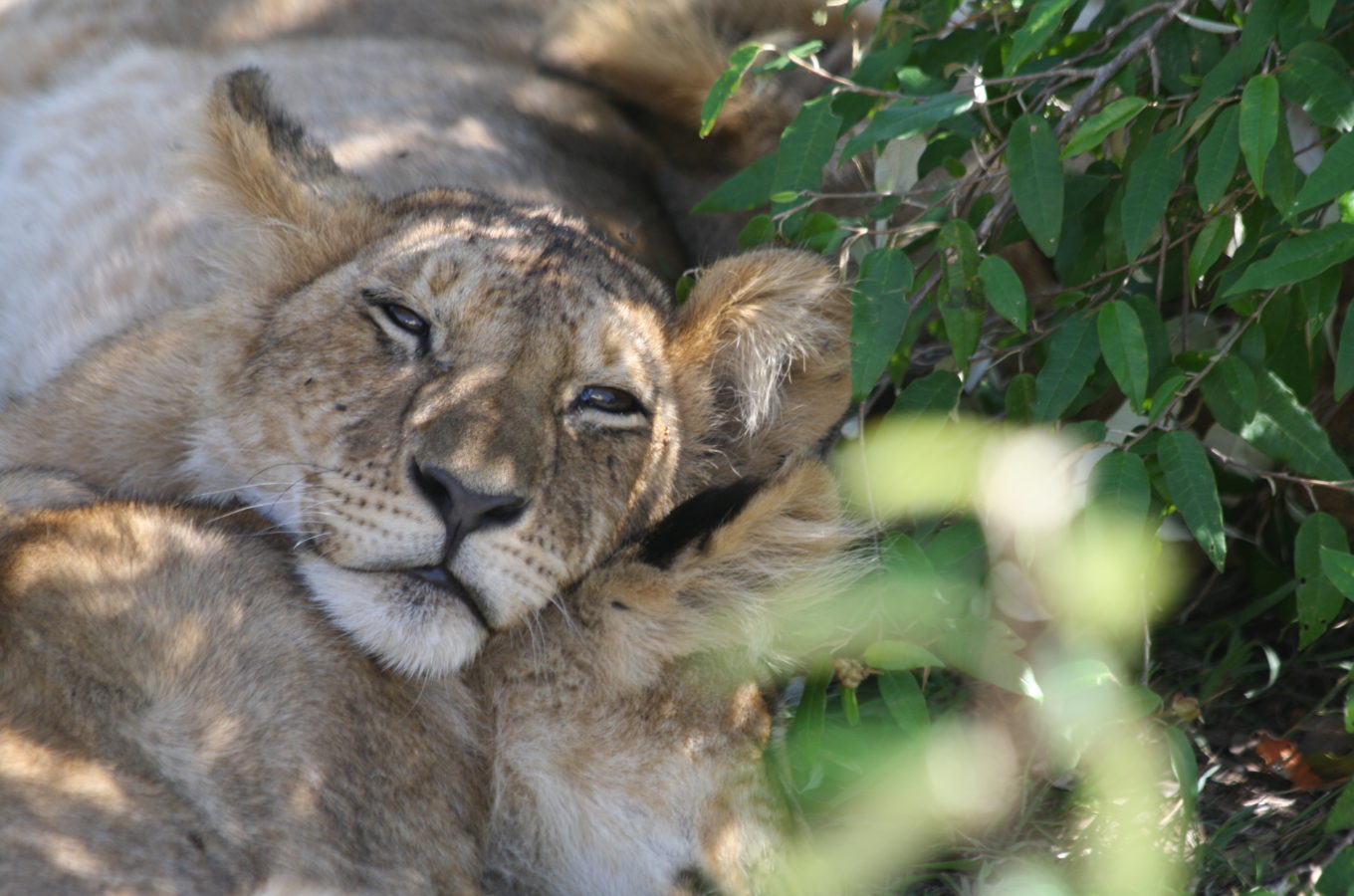 Our proposal
Day 1: Tarangire National Park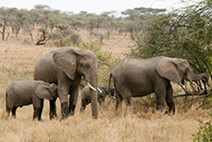 Start from Moshi (08:00am) and drive to Tarangire National Park. This Park features around the Tarangire River with a mix of acacia shrubs, savannah, and woodland. This Park boasts a huge volume of Elephants which are almost dwarfed by the gigantic Baobab trees, and it is not uncommon to encounter lions and other cats. For those with an enthusiasm for birds, over 500 different species have been recorded in this park alone. Tarangire is quite large, and you generally spend your time in the north of the park on a short safari.
Overnight: Tarangire campsite, North Tarangire, inside of the park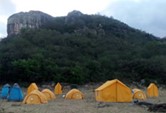 Day 2: Lake Manyara National Park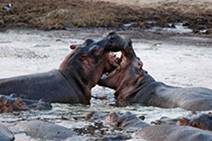 You start your journey in the morning and proceed Lake Manyara National Park for your game drive. This small park featuring an alkaline lake is a perfect start to a safari and offers a variety of habitats including a groundwater forest, grassy floodplain, rocky escarpment, and acacia woodland all near each other. You will spot many common safari animals in this park and may even be lucky to find big cats as this park is famous for its tree climbing lions; however, they may be hard to spot.
Overnight: Manyara campsite , Mto wa Mbu, just outside of the park
Day 3: Serengeti National Park (via the Ngorongoro Conservation Area)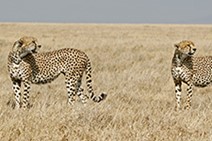 Today begins your long journey across the Ngorongoro Highlands into Serengeti National Park, a UNESCO Natural World Heritage site and Tanzania's oldest National park. Boasting an abundance of wildlife all year around easy to spot predators and preys, this is one of the most famous safari parks in the world and what usually comes to mind when someone thinks of an African safari. The scenery in this park is predominantly the classic 'savannah' plains however the park also offers hills, rocks, valleys, river and even forests covering just under 15,000km² / 6000ml²; bigger than entire countries!
Overnight: Seronera (or Lobo) campsite, Central (or North East) Serengeti, inside of the park
Day 4: Serengeti National Park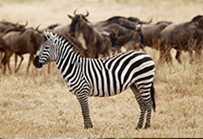 A full day inside of Serengeti National Park with flexibility in your direction, route and duration you spend out in the savannah today searching for the Big 5 and exploring this vast National Park. The mornings and evenings are usually the best time to spot wildlife however this is an unpredictable park where anything can happen at any time.
Overnight: Seronera (or Lobo) campsite, Central (or North East) Serengeti, inside of the park
Day 5:
Serengeti National Park and to the Ngorongoro Conservation Area
You will spend your last day today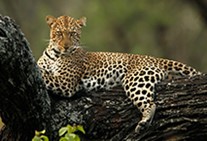 exploring the plains of Central Serengeti National Park. The circuits and plains of the Serengeti are endless, and many can spend weeks in the park without covering the entire vastness. You will explore the Central Serengeti plains before you journey back across the Ngorongoro Highlands across the Ngorongoro Conservation Area with your lodge just outside of the park.
Overnight:Simba campsite, Ngorongoro Crater Rim, inside of the park
Day 6: Ngorongoro Crater (Ngorongoro Conservation Area) to Moshi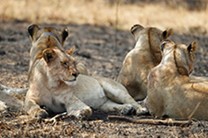 Today you start early and descend into the Ngorongoro Crater with a great density of wildlife and superb for game viewing almost all year around. Predators are easily spotted here, and you usually will encounter a black Rhino and many of the big 5 all with a spectacular back drop against the 600m (2000ft) crater wall. In the late morning you exit the crater and drive to Moshi (via Arusha / Kilimanjaro Airport).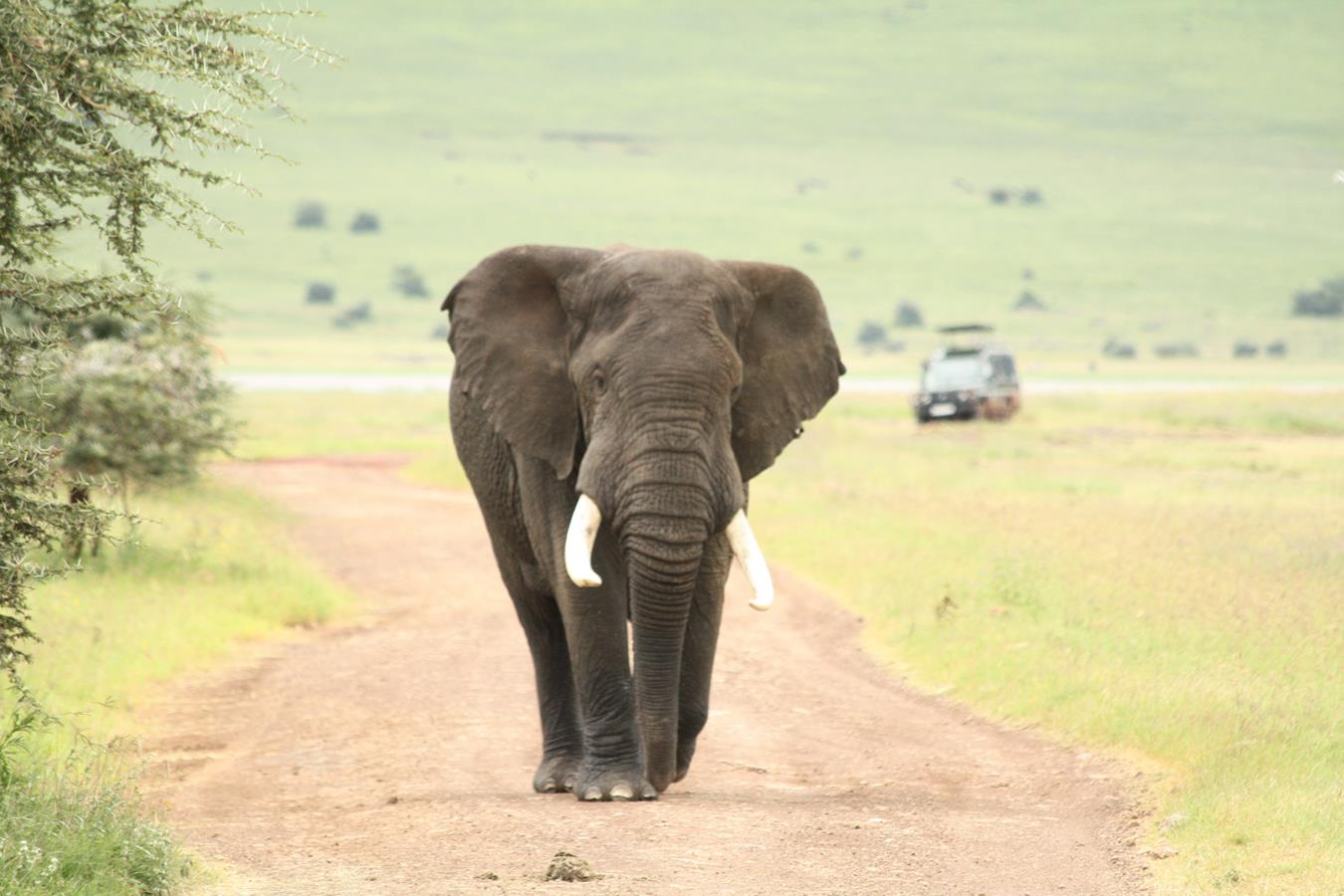 Curious?
Each of our trips is individually planned for you based on our experience and your wishes. Authentic and sustainable travel is especially important to us.
We therefore do not sell anything that we have not experienced and found to be good. We convince ourselves first hand to make an unforgettable adventure in the heart of Africa possible for you.
Here you can see how our safari through East Africa looked like.
The following services are included in the price:
Organization of the trip by Jambo Kilimanjaro
All National Park conservation, park entry, camping, or concession fees as applicable
Specially modified 4×4 Land cruiser with pop up roof, radio calls and English-speaking driver-guide
Luggage space for a soft bag, max 20kg per person or maximum available space in vehicle
All meals on the safari
Pre-safari briefing with the guide / tour consultant in Moshi or Arusha
1.5lts per person, per day of bottled drinking water
Basic camping safaris include a tent, mattress, camping equipment, sleeping bag light and a personal cook (sharing)
1 first aid kit per group
In vehicle sanitizer, charging ports (Type G socket)
Safari package excludes:
Services not included in the price:
Optional extras available at a surcharge:
Transfer from and to the airport
Overnight before and after the safari in Moshi or Arusha
Self-inflatable mattresses (additional to the basic mattress)
Foldable travel bed for overnight stays in tents
Further tours and equipment on request
6 days Camping Safari
An unforgettable adventure with unique animal observations and fantastic sunrises and sunsets in the African bush savannah awaits you. We have chosen the accommodations at the best places for exciting encounters with the animal world, you will be very close to the "wildlife". Here you can book this route as a group tour: