Everyone knows the saying: health is not everything, but without health everything is nothing. Nevertheless, several people die each year on Mount Kilimanjaro. The number of deaths may be very small compared to the number of climbs at Kilimanjaro. With about 5 deaths per year and a total of 30,000 to 40,000 ascents, it is well below one per mill. Nevertheless, every single death is tragic – especially as it could have been avoided.
Regular trainings of our guides for maximum safety
All guides on Mount Kilimanjaro therefore regularly (or at least should) go through training on topics such as first aid and detection and avoidance of altitude sickness. Our guide Erasto just recently completed another training session. Together with other guides, he was trained to treat both light injuries as well as to apply first aid measures in the case of emergency. The participants were also trained to bring mountaineers, who can no longer descend the mountain for health reasons on their own, safely to the next camp or to the exit of the park. To avoid a serious emergency, mountain guides also learn how signs of a health hazard can be detected early.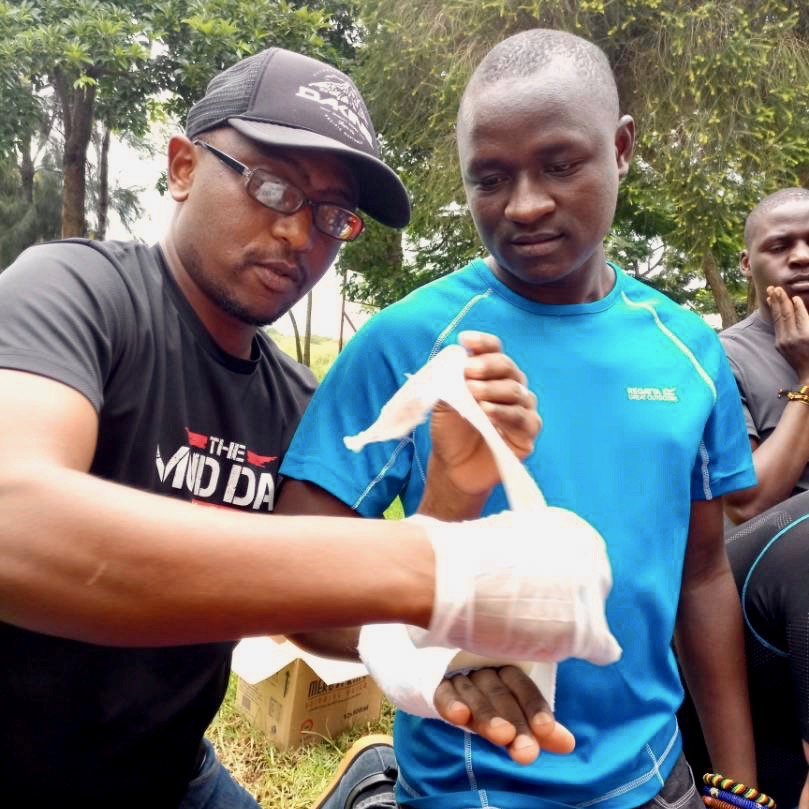 "I've been working as a mountain guide on Mount Kilimanjaro for more than 10 years. During that time, I have completed numerous training courses and gained a lot of experience. Nevertheless, I always like to attend the trainings, because the participants are always taught new knowledge or old knowledge is refreshed."
If you would like to know more about health at Kilimanjaro, just have a look here. Alternatively, here you can find another article on health matters and risks of climbing Kilimanjaro.